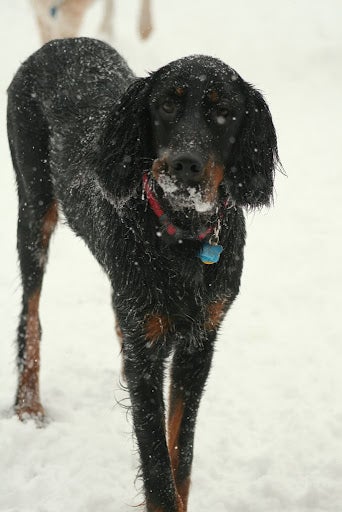 Standard Boarding
Spacious kennels for dogs of all sizes, with private outdoor runs. Climate controlled, clean and safe. Kennel companions must be able to eat in the same kennel.
1 Dog | $31.00/night

2 Dogs (kennel companions) | $52.00/night
Double Standard Boarding
Same accommodations as standard boarding, but twice as large. Recommended for larger breeds or kennel companions.
1 Dog | $38.00/night

2 Dogs (kennel companions) | $65.00/night
Small Dog Boarding
For a quiet and relaxing stay, your small dog or puppy can stay in a cozy traditional style boarding room. Away from the hustle and bustle of the large dogs and completely indoors, this room is for small dogs and puppies that are 20 pounds or less.
Suites
For those requiring more exclusive accommodations, our suites will provide your pampered pet with a more spacious private room. We offer private bathroom breaks morning, noon and night. A 1/2 day of daycare or 1 private playtime per day included.
1 Dog | $50.00/night

2 Dogs (kennel companions) | $90.00/night

3 Dogs (kennel companions) | $130.00/night
Bunkhouse Boarding
Camp for your pets! Your pets will spend the night with one of our staff and fellow campers in a luxurious bedroom suite. Pets must be socially friendly and temperament tested for the safety of all of our guests. Daycare is included each day. Please remember, since the dogs are in daycare for a whole day, we recommend you raise the amount you normally feed your dog because they will burn lots of calories.
Cat Boarding
Your feline friends will appreciate our lofty and spacious, kitty condos. The condos are located in a penthouse area with a great view of our lobby. The adventurous types will enjoy exercising in the play area, and no cool cat can resist our charming and loving staff.
Exotic Pet Boarding
Birds, rabbits, rodents, ferrets, reptiles, fish…you name it, we will probably take it! You provide the pet, living quarters, food, and bedding- we will supply the experience, care, and love. Our exotic boarding room is light, air, and humidity controlled. Sorry, rattlesnakes, antelope, and buffalo cannot be accommodated.
What should I bring while my pet is boarding?
You are welcome to bring anything you would like for your pet's visit. However, please be aware that any belongings you choose to leave when your precious ones are boarding could be lost or misplaced during their stay. Anytime an animal spills water or has an accident on their bedding, toys, etc; we are required to wash and sterilize those items. When this happens, these items could be lost in rotation. We provide a soft, fake sheepskin bedding for any animals that stay with us. We also provide metal bowls for food and water. We are happy to provide your animal with our food which is a gentle diet called EN. We do recommend that you bring your own food, to keep your pet on their normal diet. Please make sure any medication your pet requires while staying here must be separated from food and in its own container. This ensures our staff can monitor and properly medicate your pet.
Optional Boarding Services
Discounted daycare $17/day

Private 1/2 hour playtime $10

Furminator Brush $15 small dog | $20 medium dog | $30 large dog

Nail Trim $13

Nail Dremel $15

Ear Cleaning $10

Bath $15/$20
Please Note:
Kennel companions must be able to eat in the same kennel, unsupervised.

Administration of oral/topical medications will incur a fee of $3/day.


Administration of insulin or subcutaneous fluids will incur a fee of $10/day.

We are closed to the public on all major holidays. Any pets boarding over the holidays will have a $7 surcharge.

We offer a 10% discount after 14 nights of boarding.

*Effective 5/18/21, if your pet boards for three nights or more they will receive a complimentary bath! If your pet boards less than three nights, baths are available upon request for an additional charge.